Junk Removal and Local Donation Places in Boston Area
Sometimes, you wouldn't realize that you own a lot of stuff you didn't need until a time comes you need to move and pack for a new home. Some of these things tend to be huge and heavy to move and they can cause a lot of stress for everyone in the house. If you've finally come to a point where you're ready to say goodbye to this stress and help to a better and more pleasant living space, you must consider getting help from Poseidon junk removal services. And if you're based in Boston and its greater area, you'll be happy to know that hiring our professional junk removal service is only a phone call away.
Donation is an Option
If you feel bad about disposing of the things you spent money on and previously loved, donating them to those who might need them
more might be a better option. Here is a list of places you can donate your household item to within Boston and its greater area:
Boomerangs
Address: 716 Centre St, Jamaica Plain, MA 02130
Operating Hours: 11 AM-4 PM; Monday – Saturday
Phone: (617) 524-5120
 The Salvation Army
 Address: 1500 Washington St, Boston, MA 02118
 Operating Hours: 8:30 AM-4 PM; Monday-Friday
 Phone: (617) 536-5260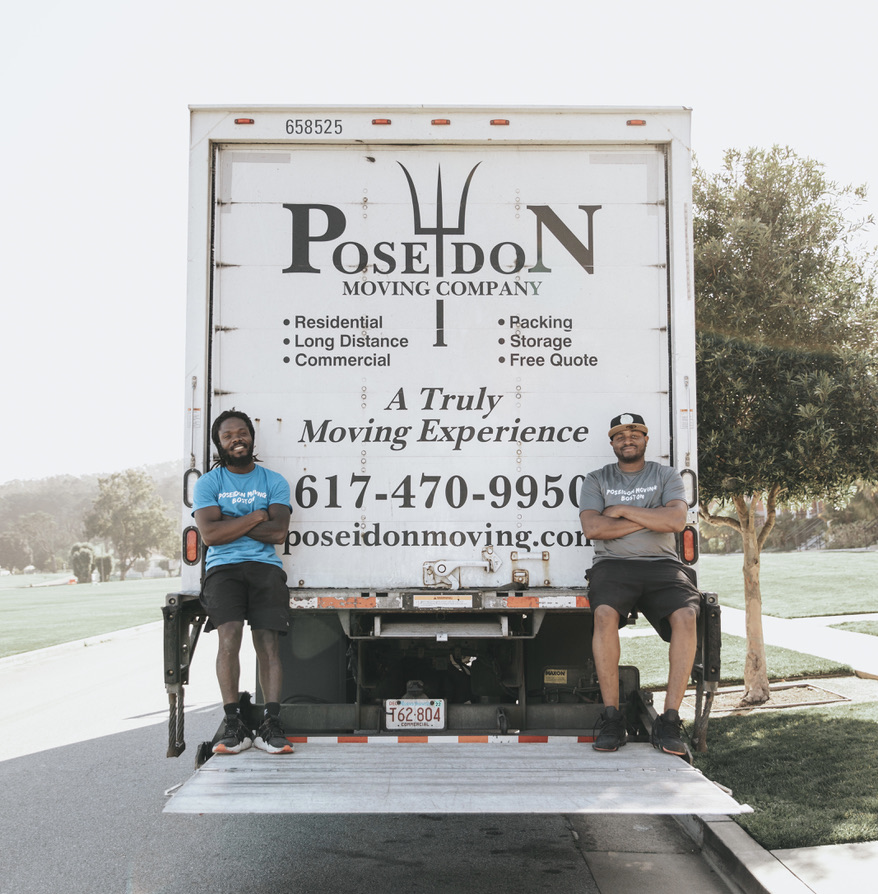 No Use of Your Items? Junk Them
Moving can also create a lot of trash that you'll have to throw away. With all the materials from packing as well as the cleaning supplies you're likely to use, you're sure to end up with trash you want to get rid of right away.
As mentioned earlier, hiring a professional will make things easier for you. However, finding the right team of experts might require some sort of due diligence. Here are some important tips you need to follow to find the right people to help you with your junk removal needs.
• Be Straightforward
When calling a junk removal service for a quote, be ready to tell them about the size of the job – it's something you need to be honest about. For example, if you have oversized, heavy items, it's important to inform the company about them. It's important because the company may base the quote on the size of the items you needed to be gone. Some companies may even have to come and check out the items before providing you with accurate quotes.
• Ask the Right Questions
Before hiring a company, ask all the questions you want to know about their services. Some of the important questions you need to ask are whether or not they are willing to take the junks you have, which items they do take and don't. Some junk removal companies are not willing to take furniture, while others don't care about what type of items to take. If the company you inquired about won't take your items, then you may want to consider picking out someone else. Remember that most companies will not
• Prepare the Items
It's a good idea to contact the junk removal service early on to learn how they want you to prepare the items upon their arrival. They may ask you to organize your items by placing them in a box or just leave them on your doorstep. They may also ask you to label the boxes clearly for them to avoid confusion when they take your items. Follow these instructions carefully to make sure they only take the things they need to take
Only Hire a Trusted Company
Keep in mind that your goal when hiring a removal company is to find the ones that are willing to take the things you wanted gone. By following the tips above, you'll surely find the right company for your needs.
Poseidon Junk Removal is one of the top companies to help you with all your local junk removal needs in Boston and its greater areas. Aside from your moving needs, we can also help you get rid of the junk you need to be gone. Call now and get quoted for the service you
need!
Book your junk removal services in 3 easy steps
Need an idea how much your junk removal services will cost? You can use our junk removal calculator or online request form to get an approximate estimate for your junk removal.
1
REQUEST
Submit the request form
or give us a call now!
617-470-9950
2
INVENTORY
Please provide us with the detailed
inventory list or capture inventory using
your phone.
3
ESTIMATE
Receive your guaranteed Quote price!
We're junk removal experts you can
100% rely on.
Our support staff is ready to assist you with your inquiry