Reserving a parking spot for your moving truck can be one of the most crucial parts for your moving day. Every city hall may have different requirements/rules for your moving permit. Poseidon Moving & Storage is affiliated with all city halls within Boston area, and meets their licensing requirements in order to apply for Boston moving permits. If you choose to apply for a parking permit yourself make sure to do it 2 weeks prior to your move date.
Boston moving permits from Boston city hall.
The street space you want to secure needs to be a parking spot. This parking spot can be residential, commercial, metered… but it must be legal parking spot for a vehicle.
From August 31 to September 2, many common moving locations are blocked off to allow pick up/deliveries for moving trucks.
If you want a permit in the North End from July 1 – August 31, you must have permission from the City before applying online. Please call the Boston Transportation Department at 617-635-2560.
You must come in person for permits for overnight storage or moving containers. You also need to give us a letter of authorization from the company that owns those containers. The company must hold a bond with the City.
A one-day permit for a moving truck for two non-metered spaces costs $69 and includes two signs. One-day permits for two metered spaces cost an additional $40.
Poseidon Moving & Storage offers to take this off your hands at $100 service fee + permit fee. Make sure to let us know 1-2 weeks prior your moving date. Let our Boston movers handle your moving needs for you! Our services include local, long distance, commercial, and storage. Request Free Quote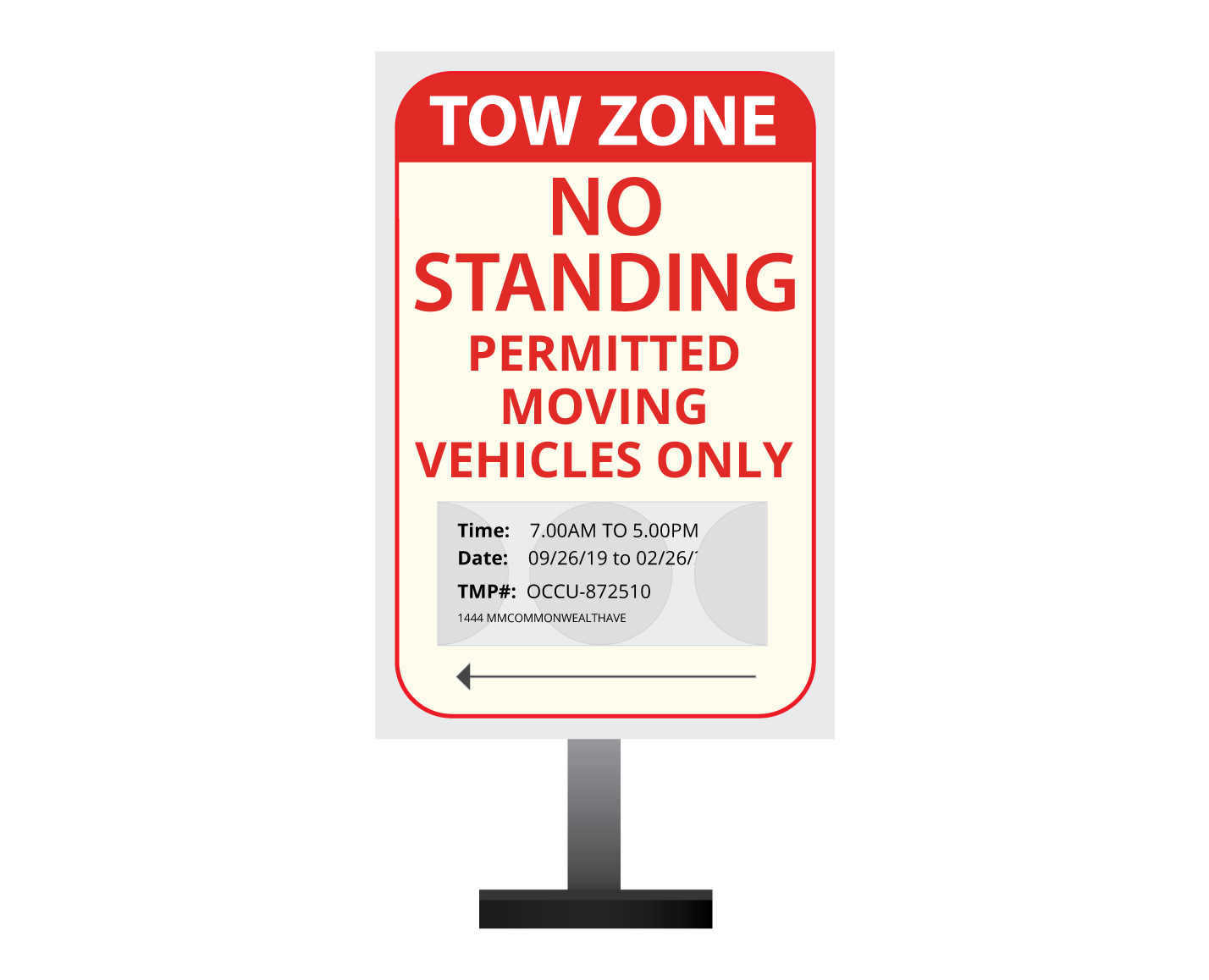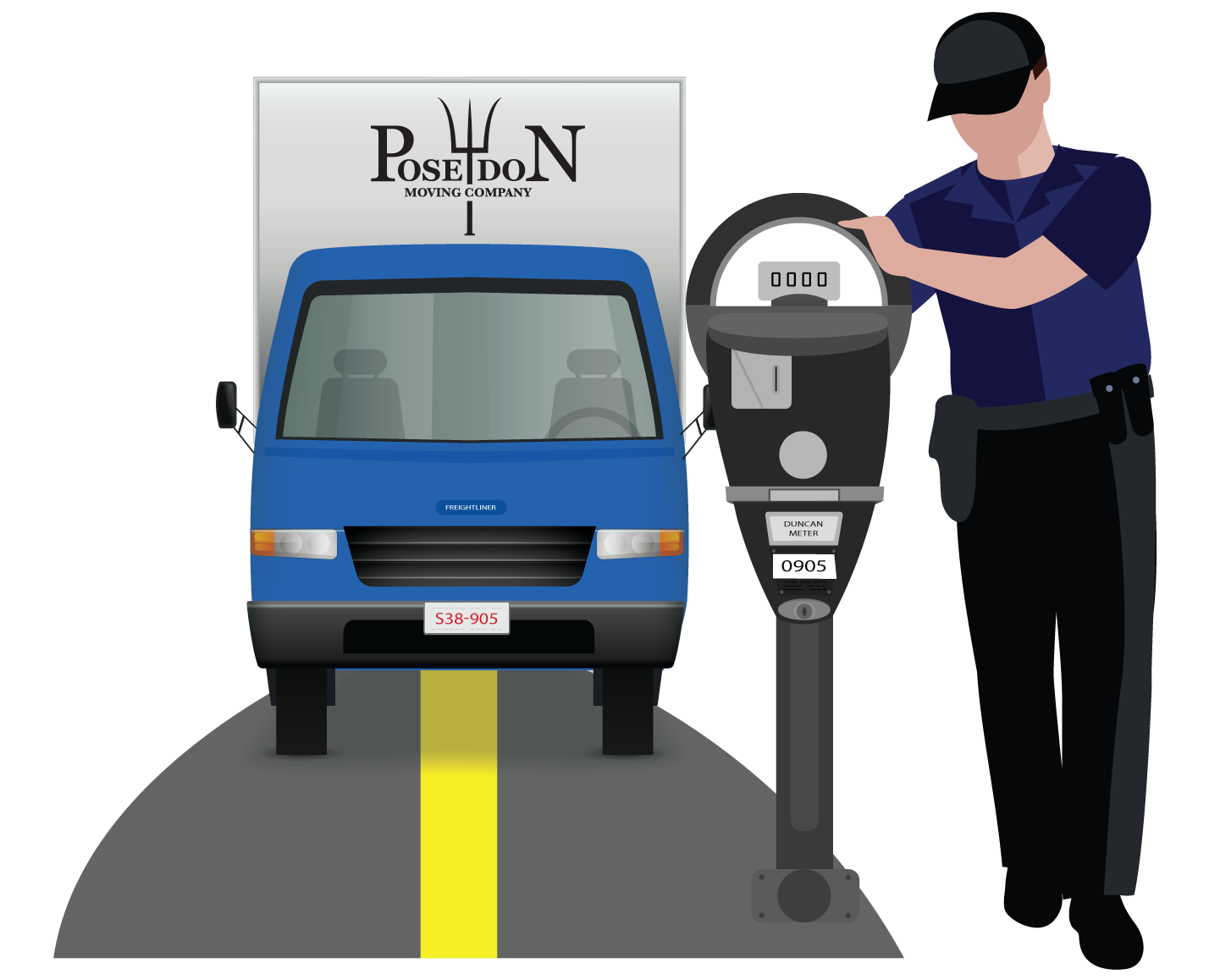 Brookline moving permits from Brookline city hall.
Post sign/s after 6:00pm the evening prior to the scheduled event
Remove sign/s after the scheduled event
Attach sign/s to any of the following (sign poles, meter heads, telephone poles, trees, etc.)
Attachment methods include tape, twine, rope, etc. Note: Nails & Staples
Prohibited from blocking driveways or crosswalks
Prohibited from posting sign/s 10' from fire hydrants
Prohibited from posting sign/s 20' from intersections
Prohibited from covering existing signs.
Prohibited from reusing or altering signs
$15.00 Per Meter Per Day
Poseidon Moving & Storage offers to take this off your hands at $60 service fee + permit fee. Make sure to let us know 1-2 weeks prior your moving date. Our local Brookline movers are here to help you with your moving needs.
This all can be exhausting, and time-consuming; especially when there are so many things to cover before your move. Poseidon Moving & Storage offers services where our agent can pick up your parking permit for you, and set it out at the right time & date so that your parking spot is secure on your moving date. Feel free to contact our agent by phone or email if you have any questions regarding this.