Custom Packing and Crating Services
Packing does not mean wrapping your furniture in blankets which are often misunderstood. If your move requires our packing services – it means our movers will be packing your personal items in boxes – some fragile items require packing paper for their protection and special padding around boxes for safe transport.
Wrapping your items in moving pads (heavy-duty blankets) is a part of standard service in the moving industry. This service is offered on the day of your move for furniture & is not charged for — it is part of our services.
Crating is part of packing — if it is necessary.
Our team experts are here to ensure the safe transport of your items no matter how far it goes. Building a wooden crate to protect delicate items such as antiques, paintings, statues, chandeliers for your local & interstate moves.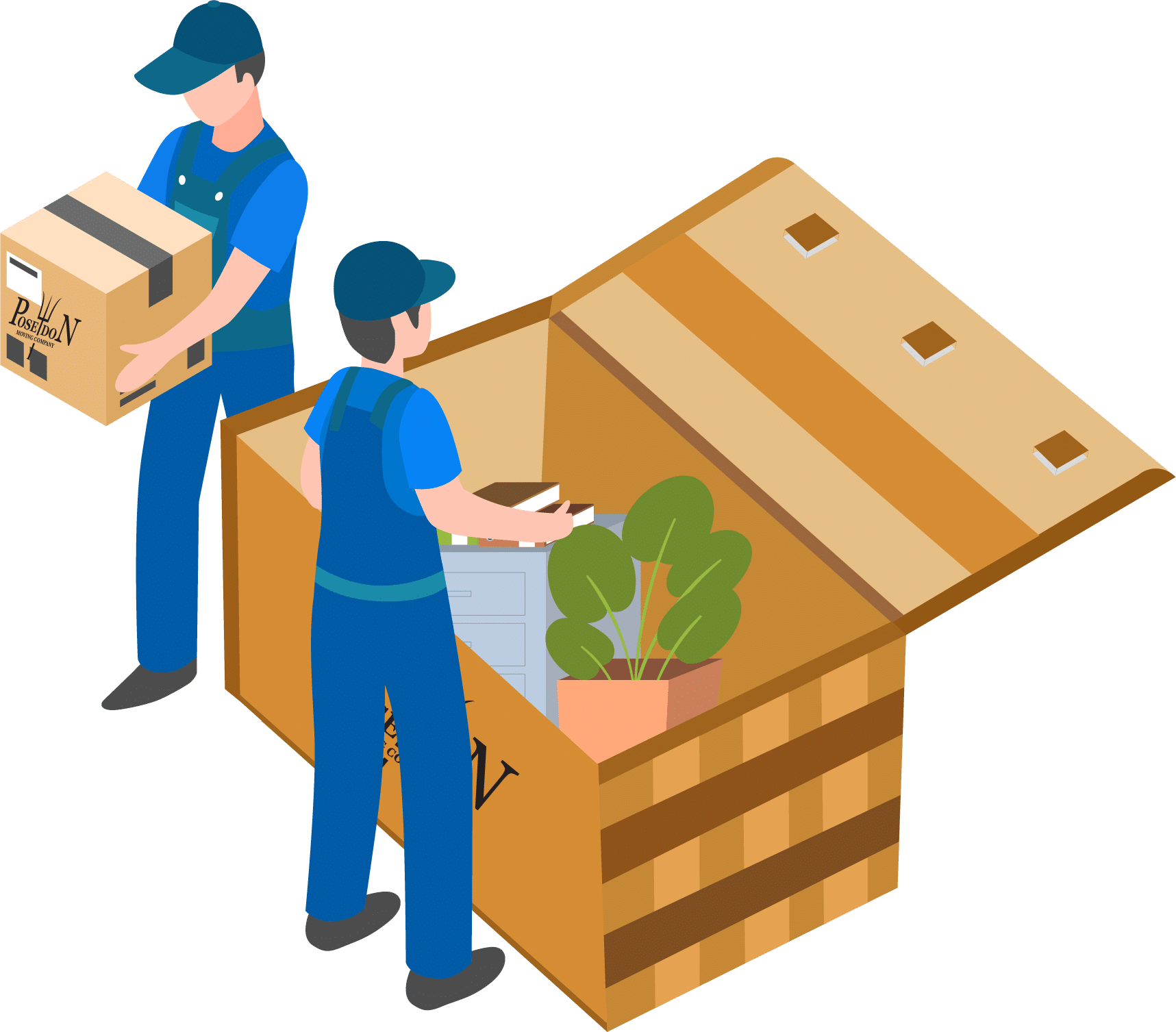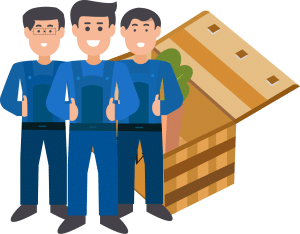 Poseidon Moving Offers Custom Crating
Fine Art
Antique items
Musical Instruments
Items of extraordinary value
Electronics
Commercial Equipment
Motorcycles
Find more by contacting our specialist Get a free consultation
Our team is here to help you with your next move – No matter how far you go, no matter how small or large your move is. Experience A Truly Moving Experience.
TESTIMONIALS
Don't just take our word for it…hear from our customers on
My wife and I have had horrible experiences with movers in the past, and we were a little nervous when we booked Poseidon to help us load our POD. Well, the nerves were unnecessary.
Last we did a complex local move with Poseidon: packing one day, a 2 stop move the next. Our crew was great! Thank you, Emmett, Efim, Kosta, and Abraham! These guys were on time, fun to work with, careful,
My wife and I utilized Poseidon Moving for a move from Boston to Charlotte, NC this summer. We were happy with the reviews we saw online and their prompt response to our initial inquiries and went with their company for a pack and move service.
Really great moving company very reasonable rates, punctual, and polite. Would definitely recommend.
Had a great experience with Poseidon! I had a relatively simple move, but Alex and Efim were quick, friendly, and professional. Even the scheduling / quoting was quick and easy. Will definitely use again in the future!
Poseidon was able to accommodate my last-minute schedule request! I needed a mover to shift some furniture in my home from one floor to another to make room for new furniture being delivered the next day.