How Are Long Distance Moves Charged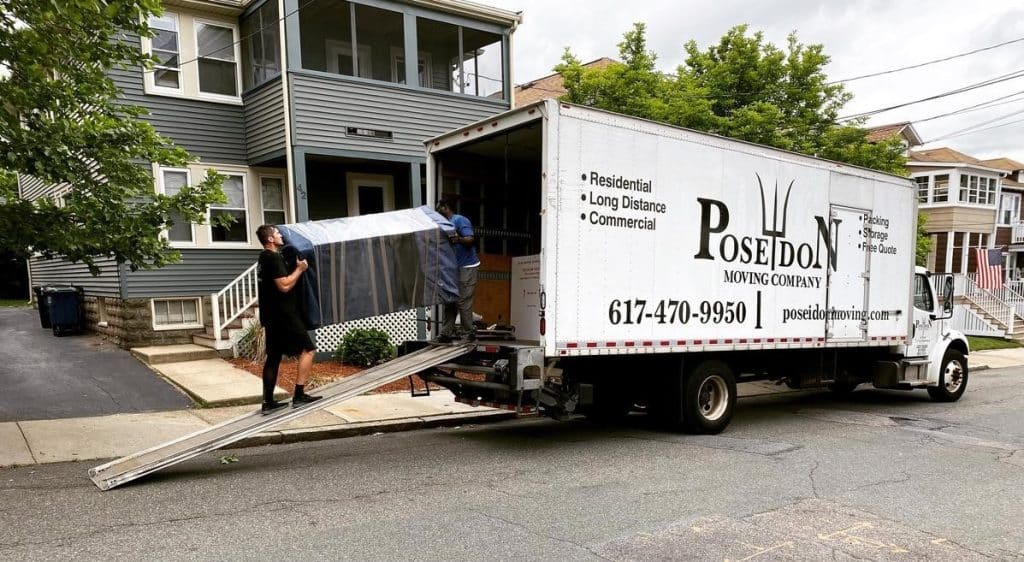 When planning your move, the first thing you would want to know is how much the whole thing will cost you. This makes sense – after all, who wants surprises when the bills come rolling? Moving itself can be a stressful venture, so as much as possible, you would want to avoid further potential stress to come your way.
This is why we formulated a moving cost calculator to provide you with an estimate of how much you may pay when you hire Poseidon Moving Company to help you with your move. However, we are sure you're wondering how are long-distance moves are charged. Don't worry, we're going to tackle this topic for you. But first, let's talk about other cost-related questions you might have in mind.
How much does it cost to move?
Well, of course, it's impossible to give you an exact price on how much it will cost you to move to a new place. It all depends on one's unique situation, the quantity of the stuff moving, and the distance between your old and the new home. However, let's talk about the average.
According to Forbes, $1,400 is the national average cost of moving, with a range of $800 to $2,500 for a 2-person household moving less than 100 miles. On the other hand, if they were to move long distances, the average cost would be between $2,200 and $5,700.
How much is the average cost of hiring a long-distance moving company?
Hiring a team of professional movers can make your long-distance move easy. With their knowledge and experience, you'll have the confidence and peace of mind that your move will be easier and stress-free. Depending on the service you want to get, you don't have to worry about packing all your stuff as well as loading and unloading them – they will take care of everything you need for you.
The average cost of moving interstate is $1,300. On the other hand, for cross-country or long distance, you may prepare about $5,000. The price, of course, will be based on different factors.
Factors involved in moving expenses
Because every house and belongings come in different sizes and quantities, there's no one-size-fits-all number when it comes to determining how much it will cost you to move. Whether you are hiring a reliable moving company or you're going for a DIY approach, expenses can add up quickly!
Aside from the sizes and quantity of your belongings, another factor to consider is the size of the vehicle that will be used to transport all your stuff, the time and labor required, the distance between point A and point B, and any supplies required by the company to make the move possible. The time of the year, as well as the location, also play a huge part in how much your bill will be by end of the service.
How are long-distance moves calculated?
Long-distance moves are usually calculated with the use of a formula that includes the number of miles your stuff needs to travel to your new location as well as the total weight of all of that stuff. The location you are moving to may also play a part, some states might be more expensive than the others, and of course, if you require additional services such as packing, this will also be added to the calculation.
Other expenses to prepare yourself for
Transporting your belongings are not the only expense you need to pay. There are other things you need to include when you are planning your moving budget. Here are some of those:
● Storage fees
● Oversized item fees
● Moving supplies
● Cleaning costs and supplies
● Travel expenses
● Stair fees
Preparing yourself for all the possible expenses will reduce the stress of the move. Again, you may use our online calculator.
Having a good idea of what your final moving bill is going to look like before you leave your home can go a long way toward reducing the stress of a move. Poseidon Moving Company will provide you with a close estimate for your next move using our moving cost calculator to get an estimate on how much you may have to pay for your move. You can also call us during our working hours at 617-470-9950 to speak to our of our friendly representatives for free quotes!