10 Reasons to Consider Before Your Move to Texas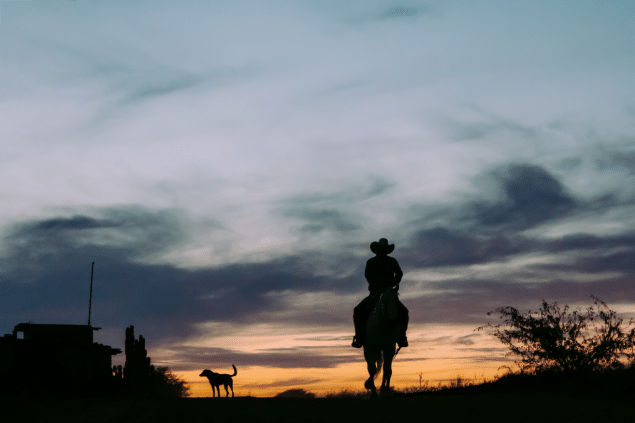 Explore Texas Culture and Entertainment
If you are currently considering a long distance move to Texas but have yet to make your final decision, Poseidon Moving and Storage is here to offer 10 reasons to move to Texas. After all, the Lone Star State has a lot to offer anyone who decides to move there. From the booming economy and affordable housing to the delicious food and diverse cities, Texas has become one of the best places to live in the United States.
As professional movers offering local, long distance, and commercial moving services, Poseidon Moving and Storage wants to be among the first to welcome you to Texas, your new home. We have helped many residents move to Texas in our years from all over America. That's why we are the number 1 choice when it comes to long distance moving. Here are a few things about Texas, and why it can be a great place to call home. Let's get started!
The Job Opportunities
By far one of the best reasons to move to Texas is found in the job market. In fact, the state's economy is the fourth-largest of any country subdivision in the entire world with the secondhighest gross state product (GSP) in the country in 2019: $1.8 trillion. It isn't hard to see that this massive economic growth has made for great job opportunities in the Lone Star State. While the gas, mining, and oil industries have always been the largest contributors to the state's economy, the IT sector has also seen dramatic growth in recent years.
With many booming companies setting up their headquarters in popular Texan cities like Houston and Dallas, the job market doesn't appear to be slowing down anytime soon. For those looking for job security that only metropolitan areas in Texas can provide, there's no better reason to move to Texas!
The Homes Are Affordable
Another great reason to consider a long distance move to Texas is that the homes are incredibly affordable. That's right, the cost of living in Texas is well below the national average. This makes the decision to move to Texas much easier for thousands of people who decide to move there each year. Statistics show that 70.2 percent of the homes in Texas are priced at around $247,000 or less. Compared to many areas in the United States, this is a steal of a price.
Texas also proves to be relatively budget-friendly in terms of renting as well. Median rent is lower than national averages. A studio apartment in Texas costs just around $731 a month, a one-bedroom apartment costs $844 on average and a two-bedroom apartment costs around $1,049 per month. Each of these totals is well below the national average, meaning that those looking for cost-effective housing should definitely consider a move to Texas.
Top-Notch Education
Education is of the utmost importance to those living in Texas. Those looking to further their education after high school have a slew of choices in universities, colleges, and technical schools in Texas. As the second-largest state in the entire country, it is no surprise that Texas is home to around 200 universities and colleges. On top of that, two of the most highly acclaimed universities in the United States can be found in Texas: Texas A&M University and The University of Texas at Austin.
As private universities go, the Austin College, Southern Methodist University, and Rice University (one of the leading research universities in the world) are all located in Texas and worthy of mention. If you are looking for a home where education is held to the highest standards and you can earn a degree to create a better life for you and your family, Texas is the place to be.
The Weather
If you are especially predisposed to disliking cold weather, there are few better places to consider moving to than Texas. This is because Texas is home to some of the warmest climates to be found in the United States year-round.
While summers in Texas can be considered almost too warm for comfort with average temperatures around the high 90s, this seems like a reasonable sacrifice to make for winters that are fairly mild with little to no snow. This makes Texas one of the best places to call home for those who like to engage in outdoor activities year-round. The weather is beautiful in Texas regardless of the time of the year!
Food Scene
If you consider yourself a meat-eater, there are few better places to enjoy the culinary scene than in Texas. This is due to the fact that the food scene in Texas is made up of some of the best barbeque that can be found in the world. In fact, Texans have spent years upon years perfecting their own local barbecue recipes and this makes up a large part of the food scene in
Texas.
For those who consider themselves more on the plant-eating end of the spectrum, the food scene is equally as enjoyable in Texas. In fact, it is easier than ever to find meat-free meals in Texas with many vegan and vegetarian restaurants popping up around the Lone Star State. Finally, there is no better place in the world to enjoy authentic TEX-MEX food than in the land that made this type of food famous. Enjoy the perfect blend between authentic Mexican food and southern American meals in the TEX-MEX capital of the world!
Move to Texas With Best Long Distance Movers!
Now that you know 5 of the best reasons to move to Texas, it's time to start planning for your own move. One of the most important steps in the planning process for any move is finding the best team of long-distance movers. If you are looking for long-distance movers who are well versed in making trips to Texas, look no further than Poseidon Moving and Storage!
Affordable Moving Services in Texas
We have years of experience helping people just like you make their dreams of moving to Texas a reality. With the most affordable prices for long distance moving services that can be found in America, there's no better time than now to start planning your move to Texas. Contact us today to receive a free quote! You won't regret booking with Poseidon Moving and Storage!