Explore Top 5 Reasons to Move to DC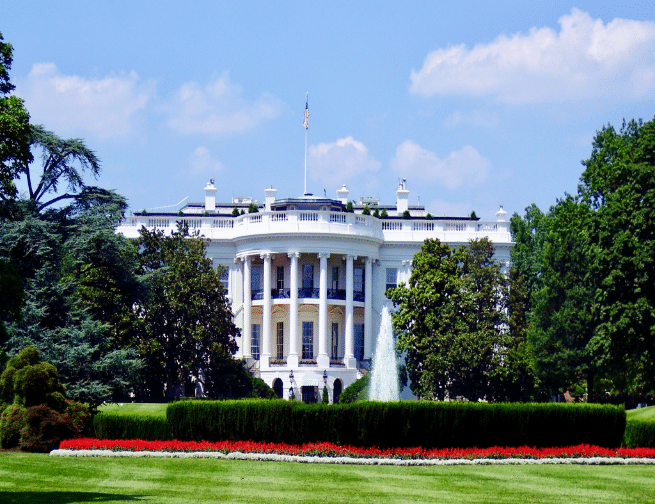 Washington DC Welcomes You
Moving to a new city can be a scary process, full of change and adjustment. However, if you're considering a move to Washington, D.C., those changes promise to be exciting and full of wonder. Washington, D.C. has so much to offer: history, culture, diversity, and beauty. Whether you want to enjoy an afternoon at the park with your family or a night out with friends, tour an art museum or snap a photo with a national monument, the city offers something for everyone, blending a small-town feel and with a more cosmopolitan one.
Our nation's capital is composed of distinct neighborhoods that feature diverse communities, international embassies, and some of the best weather in the country. If you're on the fence about a move to Washington, D.C., Poseidon Moving and Storage has compiled this list to help convince you! Let's get started.
Central Location
Perfectly perched on the East coast, Washington, D.C. offers residents the ability to take a quick weekend getaway to tons of amazing locations. From cabins and lakes to beaches and seagulls, the region offers a variety of getaways within only a few hours drive. To the west, you can find the Shenandoah Valley, a scenic mountain landscape featuring picture-perfect inns
along country roads.
If you're looking for more hustle and bustle, Baltimore, Philadelphia, and New York are all within driving distance! No matter what kind of getaway you want to take, living in Washington, D.C. means it's all within reach.
Weather
Much of the United States experiences extreme weather: the bone-chilling winters of the north with mounds of snow and ice or the sweat-drenching, muggy heat of summers in the south with mosquitos galore. Washington, D.C. is nestled in the Mid-Atlantic region, meaning the weather tends to run a bit milder.
In fact, the metropolis is graced with a climate that offers the best of every season: the crisp breezes of spring, the balmy sunshine of summer, the dusky sunsets of fall, and an occasional winter snow shower. The milder climates mean the winters never get too cold and the summers aren't quite so miserable. If your current home has you accustomed to more extreme seasons, you'll love the temperate climate D.C. offers.
Getting Around
Many Washington, D.C. residents give up their cars upon moving to the nation's capital. The buzzing metropolis offers many other ways to get around that makes owning a car unnecessary in many cases. Because of the history of the city's development, which was established on a primarily straightforward street grid, a 2019 report found that the D.C. metro area was fourth in the country for "walkable urbanism." This means that residents of the area can meet the majority of their needs within walking distance of where they live. This is probably why Wallethub's annual Healthiest and Unhealthiest Cities in America study found in 2020 that Washington, D.C. is the fifth healthiest place to live in the country!
If where you need to go is further than walking distance, the Metrorail can take you virtually anywhere. It runs from 5am to midnight during the week and 7am to 3am on weekends. Washington, D.C. is also a biker's paradise, featuring over 60 miles of bicycle and pedestrian tracks. A move to D.C. means you won't need a car to see all the beautiful sights the city has to offer.
Outings
No matter how you're feeling or who you're with, Washington, D.C. will have something to entertain you, whether it's the history, food, culture, or art. There is something for everyone in the nation's capital. No matter where you go, you will be surrounded by history. The National Mall features several world-famous monuments such as the Lincoln and Jefferson Memorials.
For the creative or intellectual types, you can find theaters hosting live shows, street festivals, and famous museums such as the National Gallery of Art, the Air and Space Museum, or the National Museum of African American History. Outdoor spaces such as the Tidal Basin and the U.S. National Arboretum provide the perfect opportunity to get some fresh air and sunshine, a perfect outing for families with little ones or pets. It's impossible to be bored in D.C.!
Diversity
A wide variety of people call Washington, D.C. home, fostering a diverse array of ethnic backgrounds, nationalities, and religions in the area. In fact, the metropolis is home to people of more than 170 different nationalities and ethnic groups, making it the sixth most diverse city in America. Because the area is such a large hub for government, politics, and other industries, new residents are drawn in from across the globe every day, leading to a wonderful blend of cultures.
D.C.'s diversity extends beyond just ethnicities, however—the nation's capital features a population that is 10% LGBT, almost three times the national average. It also has the highest percent of same-sex couple households in America. This diversity attracts more and more minorities, contributing to the area's unique culture and atmosphere. Moving to D.C. means giving yourself the opportunity to meet people from all walks of life and experiencing the music, art, and food they have to share.
Affordable DC Moving Services
Once you've made the decision to move to Washington, D.C., you'll need a moving company you can trust to help you get there. Poseidon Moving and Storage is grateful to have provided quality to service to clients across the country for over 20 years. By focusing on customer satisfaction, we have successfully assisted over 65,000 families transition to new homes and begin new lives.
Our staff at Poseidon Moving undergoes thorough training with our management to ensure only the highest quality service for local, inter-state, and commercial moves. We even offer an easy to use GPS tracking software to help you manage your move, and we have agents available to our clients by email at any time. If you're looking for a moving company that's both experienced
and trustworthy, visit our website today.