Explore Top 8 Reasons Before Your Move to Manhattan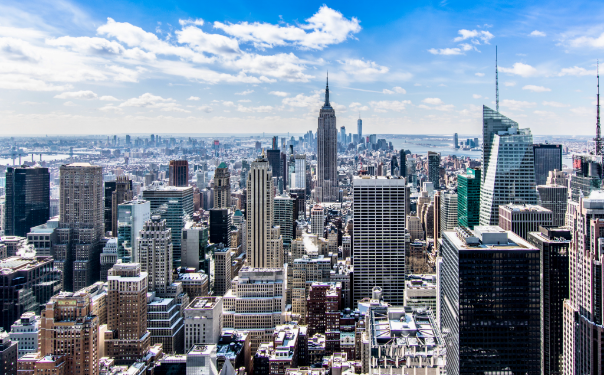 Thinking of Moving to Manhattan?
If you are considering a move to Manhattan but are still unsure whether or not it's the right place for you, Poseidon Moving and Storage would like to help. People from all over the world dream about what it would be like to call New York City home and Manhattan is one of the boroughs that usually tops the list in their minds.
As you will see from this article, there are many reasons to move to Manhattan. As a nationally acclaimed moving company, Poseidon Moving and Storage wants to be the first to welcome you to your new home in Manhattan. With that, let's look at 8 reasons you should consider a move to Manhattan!
Diversity
New York City is known for being a melting pot of various cultures but this is especially true in Manhattan. Not only is Manhattan a true cultural melting pot but it's also a place where barriers break down fast due to everyone living in such close quarters.
People flock to Manhattan from all over the world and this makes life in Manhattan perfect for absorbing and appreciating diverse cultures. The chance of experiencing a new way of life, culture, or food is constant when you move to Manhattan and it's one of the best reasons to call this place home.
There's Always Something to Do
There's a reason that New York City is commonly referred to as "The City That Never Sleeps" and this is something that carries over into life in Manhattan. No matter the time of day, day of the week, or month of the year, that is always something to do in Manhattan.
With endless amounts of activities at the disposal of a New Yorker, a way to spend the day or evening is always just a short train ride away. Those who want to enjoy the hustle and bustle of city life would do well to move to Manhattan.
The Food
There are a countless amount of world-known chefs that have made the decision to set up shop in Manhattan. Being on the cutting-edge of the food scene, Manhattan is a culinary lover's dream. From the countless amounts of food trucks lining every corner to the famous NYC pizza that can be found here, there's something for every foodie to enjoy.
With the diversity of Manhattan also comes the chance to experience culture in a way that is good for the belly any day of the week. All of the diverse cultures found in Manhattan make it a hub for tasting some of the best cuisines the world has to offer, all in your own backyard. If you are a food-lover, there are few better places to call home than Manhattan and that's a fact!
Arts and Culture
Manhattan is home to an ample amount of museums and galleries such as the Metropolitan Museum of Art where those living in Manhattan can take in culture and the arts any day of the week. The fashion industry is also quite alive in Manhattan, with fashion designers from all over the world flocking to Manhattan to share their latest creations. In fact, Manhattan's Fifth Avenue is a fashion capital of the world where any amateur fashion designer dreams of working one day. There is always a place where you can both appreciate the creativity of others and express your own creativity in Manhattan.
Public Transport
Life in Manhattan allows New Yorkers to live comfortably without a car and it's all thanks to the quality of the public transport system. Getting anywhere within the city is only a train ride away and the public transport options available in Manhattan make getting from Point A to Point B easier than ever. It should be mentioned, however, that Manhattan's subway is more than just a way to get from one point to the next.
There are people from various walks of life that come together on the daily trains and, because it can sometimes be crowded, barriers are broken down. You never know what kind of interesting people you may meet on public transport in Manhattan. Though rush hour can be a downer for many people, the chance to meet new friends and see some familiar faces makes the whole experience better!
Job Opportunities
New York City is a hub for business, technology, art, fashion, and entertainment. For this reason, there are various industries that call Manhattan home and this makes the job opportunities in Manhattan great. If you have career goals for any of the aforementioned industries, you can rest assured that you can find a steady, well-paying job in Manhattan. Just living in Manhattan increases your chances of success in any given career-path!
The Historical Landmarks
Manhattan is home to some of New York City's most well-loved historical landmarks. If you are a history lover who enjoys the afternoon seeing the sights of the city, there are few better places to live in New York City than Manhattan. Not only is Manhattan home to the Empire State Building but it is also the place where you can tour the Chrysler Building, Carnegie Hall, Madison Square Garden, Radio City Music Hall, The World Trade Center, and much more! Each of these feats of engineering are in close proximity to each other meaning you could easily spend an afternoon seeing each magnificent landmark. There's always a part of history to take in when you move to Manhattan!
The Social Activities
As the City That Never Sleeps, it isn't hard to imagine that there is always something to do and see in Manhattan. While Manhattan is a great place for families, it's always been considered a great place for singles as well! This is due to the fact that the borough hosts some of the best social activities you can find in the city.
It is far from a rare sight in Manhattan to see people eating alone, going for drinks by themselves, and adventuring on their own but this doesn't mean that anyone in Manhattan finds themselves lonely. In fact, being surrounded by so many other people in Manhattan, there are various groups, meetups, and social activities surrounding almost any interest you can imagine. Get out there and make some new friends upon moving to Manhattan!
Affordable Long Distance Moving Services
If you have finally made the decision to move to Manhattan-based on all of the great reasons we have outlined here, you'll need a moving company you can trust to get the job done. Poseidon Moving and Storage has years of experience helping people across the country make their dreams of moving to Manhattan a reality.
Contact us today to receive a free quote on what your move to Manhattan will cost. We're willing to bet you'll be pleasantly surprised when you see our affordable prices! We look forward to working with you.