How to Choose the Best Movers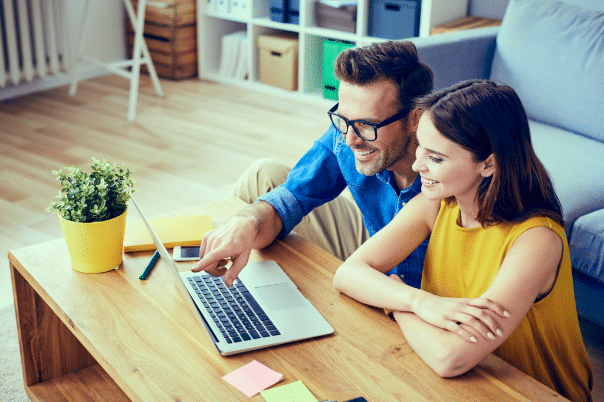 With millions of moves happening across the US every year, it's something of a miracle that most of them go smoothly. In 2012, the Better Business Bureau received almost 8,000 complaints about American moving companies, stemming from alleged lost or damaged property, charging for unworked hours, or not honoring moving estimates. Hiring a quality company to be responsible for all your possessions during a move is paramount, but shopping for one is a huge undertaking!
Looking for a moving company means having to sift through all the national long-distance movers and neighborhood guys with a rental truck until you can find someone you can trust. The selection process varies for each person but there are a few key factors that are consistent for anyone undertaking a move. So how do you find the right company amidst all the options? How do you know a moving company is right for you?
Our staff at Poseidon Moving and Storage has come up with these criteria to help you weed out the phonies. Moving day is stressful enough without having to deal with a moving company who can't do their job, so follow these tips to make sure your move goes quickly and smoothly.
How Long Have They Been in Business?
When searching for a moving company, one of the first things to consider is how much experience they have. If the company you're considering is in its first year of operation, they may not have the credentials necessary for your move. For less extensive local moves, this may not matter as much, but for difficult national or international moves, you want to look for a
company with at least a decade of experience and satisfied customers.
The best long-distance moving companies spend years training their staff, fine-tuning the process, and weeding out mistakes. Interstate moves involve additional licensing, paperwork, and equipment that a newer company may not have or even be aware of. To ensure your move goes off without a hitch, consider whether or not a moving company has sufficient experience to be able to meet all your moving needs.
Equipment
While researching moving companies, you may find a discrepancy in the services offered by different companies. Large national franchises often have the resources to purchase and maintain a variety of specialized equipment, whereas independent owners may simply rent a truck for a single job without actually owning any of the necessary equipment.
When considering whether a moving company is right for you, be sure that they have access to the equipment necessary to transport your belongings. If you have specialty items that may need to be moved with the assistance of a crane or forklift, you will need to verify that the moving company you are considering can meet that need.
It is also encouraged to find a company that owns their equipment, as they can accommodate requests and changes more easily than those who are renting equipment. The moving company should be willing and prepared to meet any of your needs, so don't be afraid to ask!
Red Flags
Moving is a naturally stressful process and the last thing you need is to be hoodwinked or scammed by a moving company during that process. There are a few glaring red flags you can look out for that will indicate whether the moving company is right for you.
First and foremost, most reputable moving companies do not require a cash deposit before you move, and if they do require a deposit, it shouldn't be more than 20 percent of the estimated cost. Most moving companies do not require payment until your belongings have been delivered. If the company harasses you to pay a steep deposit or to pay the deposit only in
cash, it might be a sign that the business is not legitimate.
During the estimate, pay attention to how the movers behave and whether or not they seem professional: if they show up late or can't answer any of your questions, you may need to look elsewhere. Avoid companies that have no accessible record of their business or who insist on doing everything over the phone. In order to protect yourself, you want to make sure that all communications and payments can be easily tracked. There are moving companies out there scamming vulnerable families, so look out for these red flags before signing anything!
Read the Reviews
Choosing a moving company provides a great opportunity to learn from other people's mistakes. We recommend starting with friends, family members, and coworkers to see if they worked with a moving company that they highly recommend. Reading reviews online from former customers can also be enlightening.
Moving companies spend a great deal of money on advertising, so it's important to get reliable information from people who have actually experienced the company's services. Google, Facebook, and Yelp are great places to find customer reviews; we suggest looking for companies that have 4-star reviews or above.
The American Moving and Storage Association website also provides lists of certified, reliable movers in your area, while the Federal Motor Carrier Safety Administration offers safety reviews of different moving companies. It is also wise to find out if the company has a report with the Better Business Bureau. The BBB assigns letter grades to over 20,0000 moving companies and checking those grades can help ensure you select the right mover for your family.
Poseidon Moving and Storage
Poseidon Moving and Storage is proud to have provided high quality, affordable local, interstate, and commercial moving services to families across the Boston area and beyond for two decades. We have a long history of helping people make their dreams of a fresh start come true. Our focus on quality service and customer satisfaction has helped us become a top-rated professional moving company.
Our staff goes through thorough training before they ever touch a box or piece of furniture, so you know you're getting only the best when you hire Poseidon Moving and Storage. If you're struggling to find a moving company that fits your needs, look no further! Visit our website today to receive a free quote and find out more about our services.