Car Transportation Across Country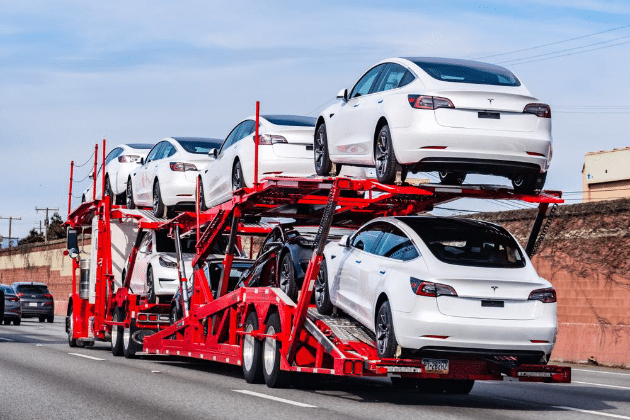 Things to Know About Car Transportation Services
Moving to a different location and need your car to be transported? It's normal to feel worried about this circumstance as this is probably something you haven't dealt with before. But you have to know that you can get the right people to help you get the job done and completely evade the nightmare you're trying to avoid.
Your Reliable Options for Car Transportation
There are several ways to go about car transport if the need presents itself. Understanding each type of service and the differences between them makes it easier for you to find the best one. This can also help make your future moving activities easier. Let's talk about the top three most common options available for you.
Self-Transport
Some people just do the job themselves. However, this option can be quite risky, especially if you're untrained in such operations. This process usually involves renting a trailer.
Open Carrier
Open carrier transport is probably the most common option. On top of being widely chosen, open carrier transport is also the cheapest mode of transporting automobiles. Basically, your car will be transported on haulers — like the ones that are used to deliver new cars.
Enclosed Trailer Transport
The second method of transporting your car is via enclosed trailer transport. Compared to the first two options, the enclosed trailer option can be more expensive. However, this is the safest option and you'll get more advantages with this corresponding high cost.
As you can see, the easier and smartest way to transport your car is via enclosed trailer transport. And the good news is that it's not hard to find a reliable car transport company to take care of the job for you.
Poseidon Moving Company is your partner when it comes to moving, whether it is cross-country or overseas. The company utilizes trained staff to load and unload your vehicle safely to any location. They are insured and can handle these large investments, giving you peace of mind that your belonging can make it to where it needs to be.
Poseidon Moving Company will pick up your vehicle from the designated location and deliver it to its final destination safely and soundly.
To learn more about how Poseidon Moving can help you with your car transportation options, call us today at 617-470- 9950 or contact us by requesting an online free quote.