Moving to Boston Checklist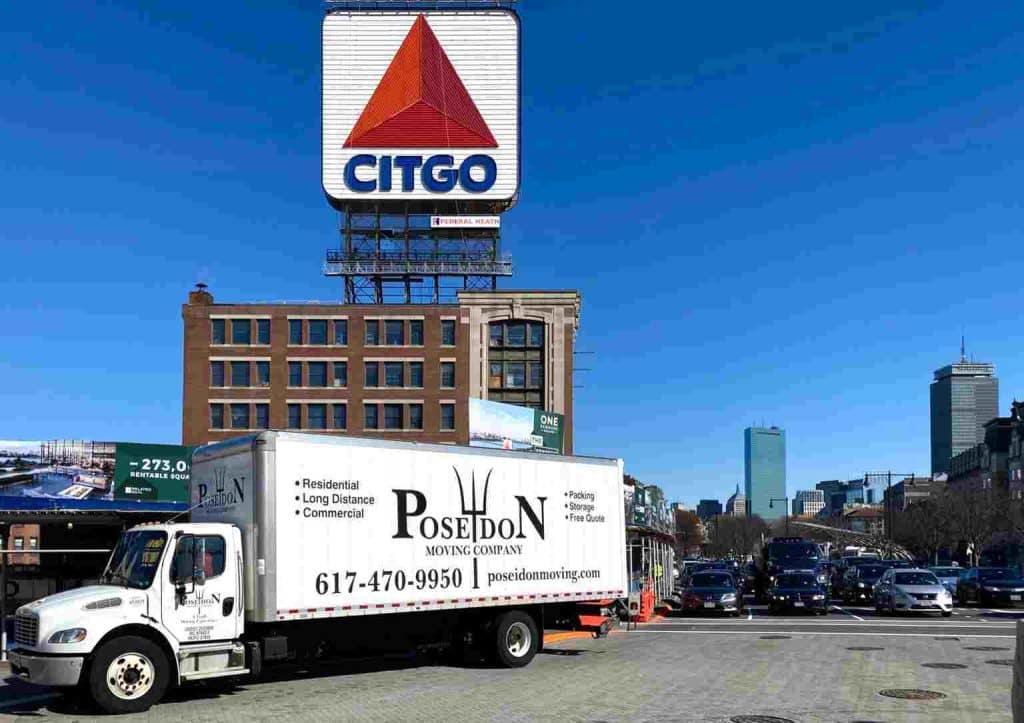 What to Know Before Moving to Boston
Of the many places to live within the United States, Boston is one of the top choices. If you have decided to move to Boston and make this great city your new home, it is time to start preparing for your interstate moving process. When it finally comes time to commit and make the trek to Boston, you may find yourself overwhelmed with all of the tasks that lie before you. Wouldn't it be nice if there was someone to lay out everything you need to know to make your move to Boston as easy as possible? Luckily, Poseidon Moving Company is here for your moving to Boston needs.
Should I Move to Boston?
If you're considering a move to Boston, allow Poseidon Moving Company to give you a few of the reasons why you should move to the area. If you consider yourself a lover of diversity and community, Boston is the place for you. There is so much to see, do, and experience in Boston and with approximately 617,594 people living in Boston and another 4.59 million living in surrounding areas, this area is a treasure trove for activity.
As an added bonus, if you're a fan of long walks and would like to cut down on your carbon footprint, Boston is one of the best cities in the United States in terms of walkability. There are even projects underway to add 27 acres of green space into the city in an effort to create walking trails that link Boston and its surrounding neighborhoods.
Finally, Boston is the best place for those with an appreciation for culture to settle down. Boston is teeming with life and there is always something to do. From concerts and festivals to cultural celebrations, Boston truly has something for everyone.
Popular Boston Neighborhoods and Suburbs
There are many different neighborhoods to choose from when you decide on moving to Boston, but the area that you choose should be based around your own interests and preferences. To assist you in finding the best neighborhood for you, Poseidon Moving Company has compiled a list of some of Boston's leading neighborhoods.
Cambridge
If suburbs are your preference, it doesn't get much better than Cambridge. This famous Boston neighborhood is well-known for being the home of MIT and Harvard. Cambridge is also one of the best suburban areas for those who favor a quiet atmosphere that features all of the local amenities you need. If you're looking for an area that has the best to offer your kids, Cambridge is the place to go as some of the most highly ranked public schools are found here.
Beacon Hill
If you are a history lover that favors the aesthetic appeal of historic houses and cobblestone streets, Beacon Hill has everything you're looking for. Tourists and locals alike will tell you that Beacon Hill is one of the most beautiful neighborhoods in Boston. Beacon Hill is also one of the best areas for those who like to shop. There are a number of antique shops where you could spend an entire day browsing. Beacon Hill also has a robust variety of local restaurants where you can enjoy dinner with friends and family.
Brookline
Brookline is one of the most highly rated suburbs in Boston and is ideal for families. With a population of 59,246, Brookline is especially urban in feel and features a slew of bars, restaurants, parks, and coffee shops to enjoy your time out and about. It's also another great neighborhood in terms of public school systems and many residents praise it for an easy school commute system.
Boston Moving Companies
If you're convinced that Boston is the place for you, it is time to start planning your move. The first step in planning your move to Boston is finding a reliable Boston moving company. It can be tough to find the best moving company to assist you in the process, especially when moving to an area that you are unfamiliar with. This search can be even more complicated when it comes to Boston and it's a greater area as there is a wide variety of different Boston moving companies to choose from. Despite all of the choices for you to consider, it will be in your best interest to select a moving company based in Boston.
There are many reasons why choosing a Boston-based moving company is a safer choice when it comes to moving to Boston. Of these, the most important reason is that a Boston-based moving company will be familiar with the roads and local neighborhoods. This will be integral to making your move as easy as possible. Imagine making the move to Boston only to find that your moving company struggles to navigate the area. There would be a high chance that things could get complicated, causing a lot of unnecessary stress. Another important reason to consider and research is the cost of your move. Many companies charge per hour with discounted and peak rates, while some charge based on a flat rate. It's essential to consider which option fits your budget and ensure you avoid any hidden fees. By choosing a trusted Boston moving company, you will have a helping hand in familiarizing yourself with your new area.
Choose Poseidon for Your Move to Boston
Poseidon Moving Company wants to be the first to welcome you to Boston! As the most trusted moving company in Boston, we take your moving process very seriously. We are the top choice for Boston residents and offer a variety of moving and storage services so you can get settled in to your new home as easily as possible.
If you have questions about moving to Boston, we have the answers! Feel free to reach out to us today. Are you unsure what to expect in terms of the price of moving to Boston? No problem! Poseidon Moving Company's moving cost calculator is easy to use and will give you insight so you know what to expect. From everyone at Poseidon Moving Company & our Boston Movers, welcome to Boston!