Long Distance Moving Checklist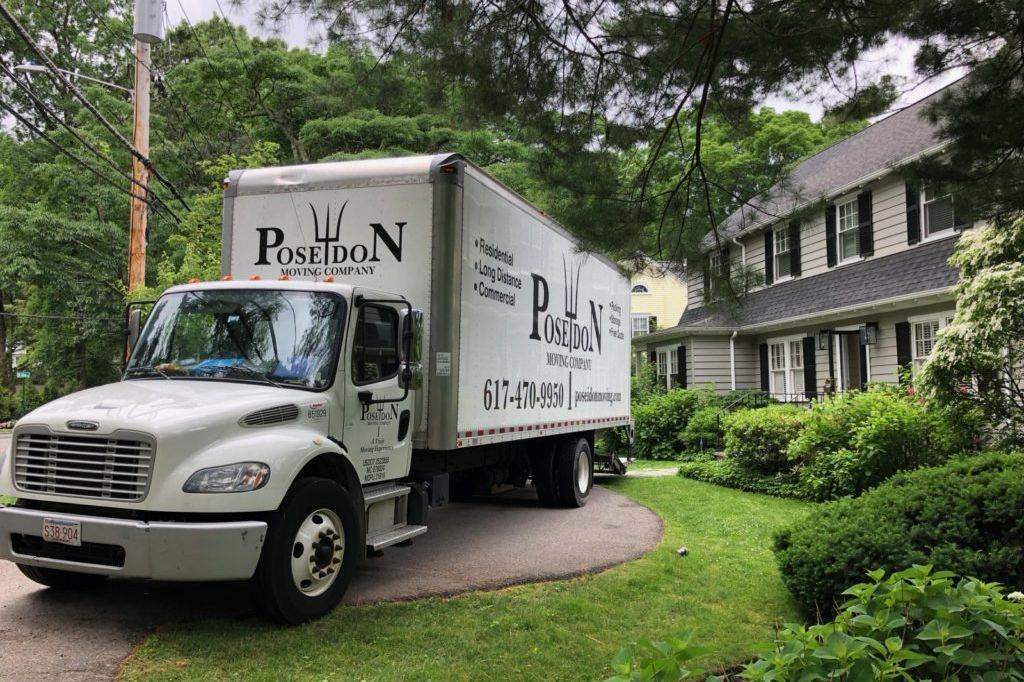 Moving Tips and Tricks to Make Your Move Easier
If you've decided to move cross country, to a different state, you're going to find yourself in need of some serious long-distance moving tips. Whether you're moving from New York to Boston or from California down to Florida, Poseidon Moving Company has the tips you need to make the process as painless as possible.
Interstate moving can often require a lot more planning and preparation. From making sure that everything is packed up properly to paying careful attention to delivery windows, there is a lot for you to keep in mind. It is our goal to make your long-distance move as painless as possible with our tips and tricks. Let's get started!
Planning is Everything
The most important thing to keep in mind when moving long distances is that planning well in advance can make a huge difference in how difficult the process will be. In order to make sure that you don't leave things behind, for example, you will want to make sure that you have done the necessary planning and preparation. So what are some of the best ways for you to plan when moving long-distance?
Prepare a Moving Checklist
One of the best planning methods that you can use when moving long-distance is a moving checklist. Your moving checklist should be well-organized into each phase of moving: before, during, and after the move. A checklist gives you the ability to more closely follow A long-distance timeline for your move and you'll be glad you had it.
Poseidon Moving & Storage also offers a very easy to use software which will help you keep track of your reservation online; where you're able to adjust it without having to call anyone, get notification reminders, and keep track of your shipment at any time.
By using a similar checklist, you can keep you and your family on task for the eight weeks leading up to your big moving day.
Research Moving Insurance
Whether you consider many of your personal items valuable or not, purchasing moving insurance can save you a lot of money in the long run. Be sure to sit down your insurance agent well in advance to see what your auto or home insurance covers in regards to long-distance moving. If anything goes wrong during the moving process, you will have done your due research to ensure your own financial protection.
Downsize Before Moving
While it is recommended to get rid of any and all unwanted items before even small moves, a long-distance move calls for doing as much downsizing as possible. Encourage your family to go through all of their belongings to decide what to keep and what to toss. Any clothes that haven't been worn within the last year, toys that don't get a lot of use, and books that you have already read and don't see yourself revisiting are all items to get rid of.
Whether you trash, donate or sell your unwanted items is completely up to you but we guarantee that you'll be glad you did. Less to move means lower moving estimates and a long-distance move is all about saving money wherever possible. Your budget will thank you!
Pack with Distance in Mind
Now that you've downsized and gotten rid of unwanted items, it's time to start packing. When it comes to a long-distance move, it is important that you pack your belongings with distance in mind. Additional effort is in demand when packing for a long-distance move. Keep fragile items well-secured for the long journey by wrapping them in bubble wrap and/or old t-shirts. You should also make sure that such items are all packed as tightly as possible in the same general location. Depending on how far you will be traveling, it is likely that you'll experience quite a few sharp turns and bumps in the road and fragile items need to be packed with this in mind. It would be terrible to finally arrive at your new home and get ready to unpack only to find that several fragile items had broken or shattered during your travels.
Hire the Best Long Distance Moving Company
The last tip that we can recommend in regards to your long-distance move is to hire the best long distance moving company in your area. Poseidon Moving offers nationwide moving services no matter where you are.
We are the most reputable moving company and are fully licensed and insured so that you can always count on our expertise and assistance. Need to get a better idea of what you can expect to pay for your long-distance move? Feel free to request a quote now!