State to State Moving Tips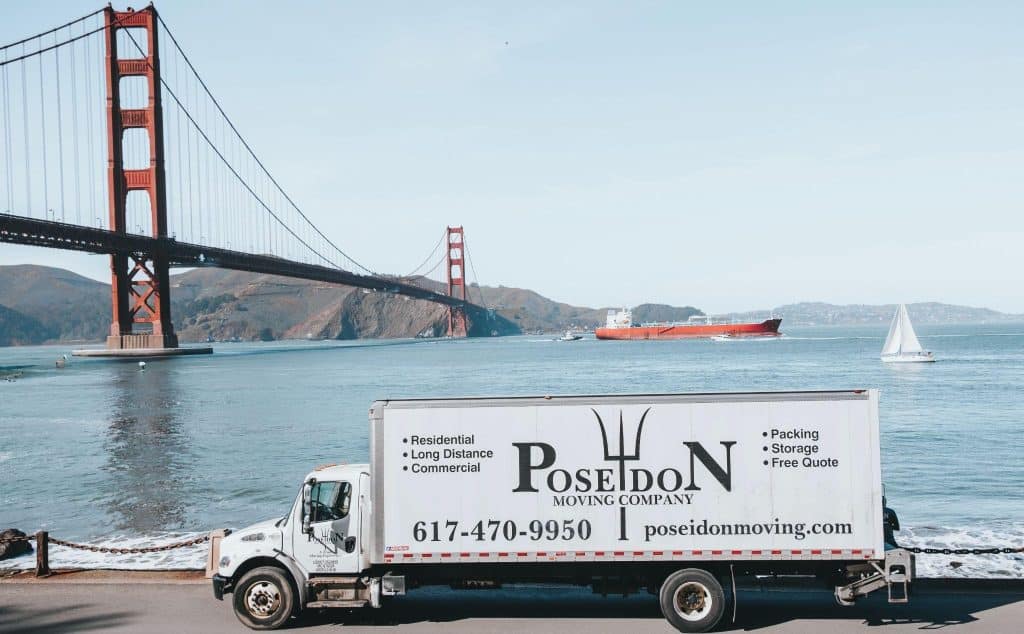 Expert Long Distance Moving Tips
So, you've just accepted the job of your dreams that pays a rate you could not resist. Everything is perfect except it requires you to move to another side of the country. While the idea of moving to a new place for your dream job is exciting, the process to get it done can be stressful.
However, there are things you can do to make the process easier and less taxing. Follow these tips to make moving across the states more fun than stressful for you.
Organize Your Moving Checklist
Only if you could magically teleport all your belonging to your new home in a snap without breaking a sweat, you'd surely do it in a heartbeat. However, the reality is that it involves a lot of tedious steps. From scheduling to packing, cleaning, and loading, moving can be a stressful chore.
There is more the moving than simply getting all your stuff from point A to B. And with the number of to-dos, it's so easy to lose track of everything. Between packing boxes, cleaning up, finding and hiring a reliable moving company, and possibly getting your current home ready for sale, there seem to be never-ending details to think about. This is why making a list is a very smart move.
So, write a checklist and make sure to have it handy so you can easily access it anytime you need to. This way, you'll have peace of mind knowing you're not forgetting any important steps throughout the process.
Research Best State to State Movers
If your main goal is to save time and energy on your move, then you should find a reputable moving company. Searching requires some research, however, finding the right one makes the process so worthwhile.
It doesn't matter if you're moving locally or out of state, what you want is to find a moving company that you can rely on. Poseidon Moving Company checks all the boxes for finding a reliable moving company.
Before hiring a reliable moving company, however, there are important questions you need to answer beforehand. Here are some of those important questions:
● Distance between your old home and the new home?
● What stuff are you moving?
● What specific services do you need?
When it comes to rates, you have to keep in mind that long-distance moves cost more because more fuel and higher interstate regulations are required. Both state and federal regulations have to do with the increase of a mover's rate, but it offers a way to check on the legitimacy of the organization. Plan every step of your move
Plan Your Move Ahead of Time
Whether you're moving interstate or across the state, moving can usually be stressful and challenging. So, if you can, you may want to plan it out far in advance. By being prepared early, you'd have more accurate expectations and ideas on what to do and how to do them successfully and avoid potential risks and mistakes along the way.
We recommend planning a long-distance move at least weeks earlier before the moving day. This should be enough for you to prepare everything you need for the move.
Create Your Moving Inventory List
Aside from the to-do list, it will be a good idea to make a separate list for your inventory. When you move across the country, your belongings may become spread all over the place. So, having the list ensures that you know if something gets missing.
Set Items You'll Take With You Aside
As you start packing, you may want to prioritize things that you want to do and things that you want to bring with you. You might have some stuff that you better leave on your previous place, especially if you get them from another place anyway.
Save Money During Off Season Months
If you want to save on your move – particularly when it comes to hiring a moving company – then you may want to choose the right time to move. More people are moving during summer, and because of this, a lot of moving companies charge more for this time of the year due to demand. This means moving during the colder season may save you a few hundred.
Give Yourself Some Time to Adjust
When you move across states, your new address is not the only thing that is going to be new. Time zone, community, and lifestyle are likely to be different. Give yourself some time to adjust and settle into your new home and surroundings. This is especially important if kids are involved. Take your time to build extra time to handle that adjustment period for you and the kids.
By following these times, traveling to move across the United States of America will be easier. Make this amazing opportunity a lot more fun for you and your family. Again, plan it as early as possible so you'll have more time to plan everything.
Let Poseidon Moving Team Help You
Poseidon Moving Company is always here to help you plan out your move – whether it's short or long distance. With professional teams across the country, we can help with all your moving needs. Call us today at 866-565-1516, and one of our professionals will be ready to answer your inquiries and give you a free quote.