Tips for local moving in Boston
If you are currently in the process of planning a move to or from any of the Boston, MA neighborhoods, there is much you'll need to know about living in Boston. After making the decision to move to Boston, the next big task is deciding which Boston, MA neighborhood is the best fit for you and your family. At Poseidon Moving and Storage our Boston movers believe that our job assisting you as Boston's best moving company begins with representing Boston's neighborhoods so that you can make the right decision for you.
Boston moving services at an affordable cost
So what makes Poseidon Moving and Storage the best moving company for your Boston move? With over 20 years of experience helping Bostonians make their move within the Boston area, we have built a reputation for being the best at what we do. Specializing in packing, storage, local, long-distance, and commercial moves, Poseidon Moving and Storage is a team of professional local movers in Boston that operate with a focus on your needs in mind. Here are just a few of the ways that Poseidon Moving and Storage promise a truly moving experience:
Full Packing and Unpacking Services
Expert Crating Services
Long Distance Moves
Floor Protection
Full Blanket Wrap
Wall Protection
Special Storage Offers
Commercial Moves
Friendly Customer Service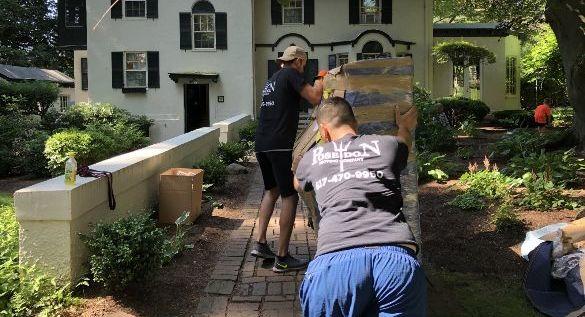 With Poseidon Moving and Storage on your side as your local Boston moving company, you are guaranteed the smoothest moving process possible. While our competitors seek to charge you outrageous prices for subpar moving services, our team knows that the greatest reward for our services is your satisfaction. That's why, aside from being Boston's best moving and storage provider, we are also known for being the most affordable movers in Boston. We also offer Boston moving permits for your move, to make sure you have a secured parking space for your moving truck. These are just a few of the many reasons to choose Poseidon Moving and Storage for your Boston move.
Tips on moving to Boston, MA neighborhoods
There are a number of factors to consider when planning a Boston move. Of the various things you should be considering, there is location and price as well as access to public transportation and entertainment in the area. At Poseidon Moving and Storage, we pride ourselves on knowing all of the Boston, MA neighborhoods and, in assisting you in your local or long distance move, we feel it is valuable to tell you a little about life in each of these areas.
Living in Boston is an experience like no other. From areas catering to the collegiate and just-out-of-college to more family-friendly areas that have a true community feel, there is something for everyone in Boston. Although Boston is home to nearly 140,000 season coeds, there is much in Boston for families and working people as well. This speaks to what makes Boston such a great place to live. No matter what walk of life you come from, there is something about Boston that makes it a great place to call home for nearly anyone.
So what should you keep in mind when moving to Boston? For one, it is important to keep in mind that Boston is a city of commuters. With one of the best (if not the best) public transport systems in the entire country, it is essential that you plan where you are living carefully. Choosing a Boston, MA neighborhood that gives you close proximity between work or school and home is crucial. It is also important to choose a Boston, MA neighborhood that offers the type of lifestyle that is important to you. Luckily, there are many options available to you. The Boston, MA neighborhoods are diverse and offer varied lifestyles. So what are some of the best places to live in Boston? Check out the links below to explore all of Boston's most prominent neighborhoods!
Moving to Boston suburbs made simple
If the Boston suburbs are preferable to you, there is much that you should know about moving to the Boston suburbs. Like Boston's larger neighborhoods within the city, Boston's suburbs are diverse and offer a variety of lifestyle choices for those looking to move to Boston. For those moving to Boston suburbs, however, making a distinction between each of the suburbs can be a bit confusing, especially if you have never lived there before.
If you are looking to make the move to Boston but want to avoid living within the city itself, the Boston suburbs are a great option. If you want the best of both worlds and are looking for a more peaceful place to call home while still having convenient access to the city, the best Boston suburbs will check off all of the boxes for you. Many of the Boston suburbs are full of historic sites that make up the rich history that Boston is so well-known for. The Boston suburbs are also a great place for families, hosting a number of the state's top-rated school systems.
Homeowners looking to settle down in the Boston suburbs will also be happy to know that, in the realm of entertainment, there is always something to do. From some of Boston's best restaurants and family-owned establishments to easy access to the best parks in Boston including walking trails in Lone Tree Hill, the Newton Center Park, and Cold Spring Park (just to name a few), there is always something to see and do. Check out your local Boston moving company guides to some of Boston's best suburbs by clicking any of the links below you're considering on moving to Massachusetts !
Read what our customers have to say about us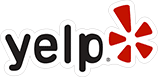 My wife and I have had horrible experiences with movers in the past, and we were a little nervous when we booked Poseidon to help us load our POD. Well, the nerves were unnecessary.
Last we did a complex local move with Poseidon: packing one day, a 2 stop move the next. Our crew was great! Thank you, Emmett, Efim, Kosta, and Abraham! These guys were on time, fun to work with, careful,
My wife and I utilized Poseidon Moving for a move from Boston to Charlotte, NC this summer. We were happy with the reviews we saw online and their prompt response to our initial inquiries and went with their company for a pack and move service.
Really great moving company very reasonable rates, punctual, and polite. Would definitely recommend.
Had a great experience with Poseidon! I had a relatively simple move, but Alex and Efim were quick, friendly, and professional. Even the scheduling / quoting was quick and easy. Will definitely use again in the future!
Poseidon was able to accommodate my last-minute schedule request! I needed a mover to shift some furniture in my home from one floor to another to make room for new furniture being delivered the next day.