Things you should know before moving in Boston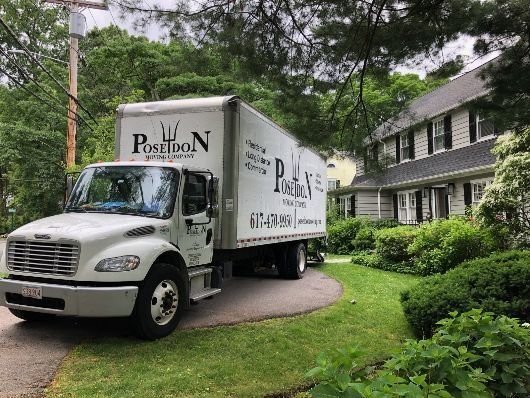 Poseidon Moving offers you a full line of home moving and home packing services. Our local and long distance moving teams goal is to exceed your expectations by customizing our moving services to your specific needs. We move apartments, condominiums, homes and everything in between – from very small to very large. Whether you need help moving furniture from one room to another, or you're moving down the road or across town. With our local Boston movers, you always get award-winning quality and down-to-earth value.
Whether you have an office move or residential, we do everything! We can take care of your local Boston move on the same day of your booking. Poseidon movers are specifically trained to make your move go by quickly, safely and smoothly. Our expertise as a local Greater Boston moving company allows us to offer our customers a high level of professional, courteous, and prompt moving service. Our Boston moving company has moved thousands of families and have over a decade of experience.
Professionally trained movers in Boston
Our trained team of professionals knows everything about how to make your move as stress-free and efficient as possible. We are also proud to say that most of our business comes from direct referrals from customers just like you. As Boston movers, we thrive on the satisfaction of our customers. In fact – we're striving to the best moving company in Boston!
All of our moving specialists have passed our Poseidon Moving training program, created to ensure that everyone helping on your move is a professional, and one of our team members – NOT a hired contractor we don't know.
Our local moves are based on hourly rates with a 15-minute increment charge policy. We have a 3-hour minimum charge policy in case your move takes less than 3 hours of the total time.
We have stayed at our location in Brookline for a long period of time, and have done moves all over the surrounding area. So, if you're looking for an experienced reliable local Boston/New England moving company, give us a call at (617) 470-9950 and tell us a little about your move to Get a Free Quote!
Why are we the best boston moving company?
What's included
Loading/Unloading
Transportation
Fuel, mileage, and tolls
Furniture protection
Moving insurance
Friendly service
GPS tracking system
Why Choose Us
Advanced Technology
Professional Staff
Free Estimates
Competitive Moving Rates
Licenced Insured
You Deal With Us No middle man Involved
TESTIMONIALS
Don't just take our word for it…hear from our customers on
My wife and I have had horrible experiences with movers in the past, and we were a little nervous when we booked Poseidon to help us load our POD. Well, the nerves were unnecessary.
Last we did a complex local move with Poseidon: packing one day, a 2 stop move the next. Our crew was great! Thank you, Emmett, Efim, Kosta, and Abraham! These guys were on time, fun to work with, careful,
My wife and I utilized Poseidon Moving for a move from Boston to Charlotte, NC this summer. We were happy with the reviews we saw online and their prompt response to our initial inquiries and went with their company for a pack and move service.
Really great moving company very reasonable rates, punctual, and polite. Would definitely recommend.
Had a great experience with Poseidon! I had a relatively simple move, but Alex and Efim were quick, friendly, and professional. Even the scheduling / quoting was quick and easy. Will definitely use again in the future!
Poseidon was able to accommodate my last-minute schedule request! I needed a mover to shift some furniture in my home from one floor to another to make room for new furniture being delivered the next day.