Everything you need to know before moving to Boston
If you're visiting this page then you must be either moving to Boston, or considering to move here. Boston is an ideal place for anyone who is moving out here for education, start a family, explore art, get familiar with history, sports, sharing active life style and so much more… Boston is a home to some of the best schools in the country such as Harvard, MIT, BU, BC., so if you're looking to start, or continue your education you'll have a wide range of schools offering classes in anything you're willing to learn.
Massachusetts is home for many leading sport teams such as Red Sox, Bruins, Celtics, and New England Patriots! Boston is one of the worlds greatest sports town, where you'll see fans wearing their patriots jerseys or red sox hats showing love, and support for their favorite teams.
Moving to Boston neighborhoods
Housing in Boston can be expensive but you'll have many choices that can fit your budget. Many residents are not able to afford living in the downtown Boston area, and choose to live outside of Boston within a 5-10 mile radius in neighborhoods such as Brighton, Watertown, Medford, Malden and many more. If that feels far from you – not to worry! Boston offers an excellent public transport system, which includes trains, buses, uber/lyft services which can get you into Back Bay, Downton, Beacon hill area which offer easy walkability to get around
Get Familiar With Bostons Art Scene & And Cities History
If you're in search of Art around Boston they you should definitely visit Museum Of Fine Arts which is full or art and culture from all over the world. Boston is home to some of the best museum to fill your interests from modern to contemporary art, to science and botanical gardens that are a must visit. If you're interested in musicals, or plays consider going to downtown Opera House, or Emerson Colonial Theatre to catch some the broadway musicals such as Chicago, Lion King and of course Nutcracker during Christmas times.
Boston is also home to many music venues which are full with different events, djs, and bands throughout the week. If you're looking for a night out for some dancing and singing along with some of your favorite bands make sure to check out Boston music calendar, and venues such as House of Blues, Brighton Music Hall, Bijoe, The Sinclair and many more.
Maintaining a balanced lifestyle
Boston Marathon is one of the largest events that continues to grow each year with participants from all over the world. Whether you're a dedicated runner or simply keeping a healthy lifestyle, Boston offers a variety of workout events, gyms and opportunities. Luckily for Boston residents, there's no need to invest in a gym membership in order to train, there are many parks all over the city for one to enjoy. We encourage you to participate or show support to Boston Marathon.
Best Restaurants in Boston
If you count yourself a foodie Boston offers a variety of some of the best cuisine in the country. With its diverse culture you can find dishes from all over the world. Some of the areas that are a must to check for going out to eat are Washington Square in Brookline, Davis Square in Somerville, Harvard Square in Cambridge, Downtown Boston and many more! If you're a big beer drinker then you'll have a good time visiting some of Boston breweries – Massachusetts is home to over 200 breweries.
Choose The Right Moving Company For Your Move
Poseidon Moving & Storage Company wants to be the first to welcome you to Boston – Moving to Boston has never been this easy before! If you're looking for 5 stars moving company in Boston, and you're reading this then you have come to the right place. Our favorite Boston movers have been in the moving industry for several decades, and can guarantee you a Truly Moving Experience. We are the first choice for many of Bostons residents, and offer a variety of moving services: local moving, long distance moving, commercial moving, storage services.
If you're looking for a consultation on your moving needs and planning to move to Boston, or move move out of Boston – contact our moving specialists, and we'll be more than happy to help. You can reach us by phone at 617-470-9950, or fill out our easy to use software at the bottom of the page, and our team will contact you as soon as they can.
What our customers have to say about us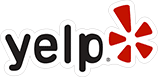 My wife and I have had horrible experiences with movers in the past, and we were a little nervous when we booked Poseidon to help us load our POD. Well, the nerves were unnecessary.
Last we did a complex local move with Poseidon: packing one day, a 2 stop move the next. Our crew was great! Thank you, Emmett, Efim, Kosta, and Abraham! These guys were on time, fun to work with, careful,
My wife and I utilized Poseidon Moving for a move from Boston to Charlotte, NC this summer. We were happy with the reviews we saw online and their prompt response to our initial inquiries and went with their company for a pack and move service.
Really great moving company very reasonable rates, punctual, and polite. Would definitely recommend.
Had a great experience with Poseidon! I had a relatively simple move, but Alex and Efim were quick, friendly, and professional. Even the scheduling / quoting was quick and easy. Will definitely use again in the future!
Poseidon was able to accommodate my last-minute schedule request! I needed a mover to shift some furniture in my home from one floor to another to make room for new furniture being delivered the next day.